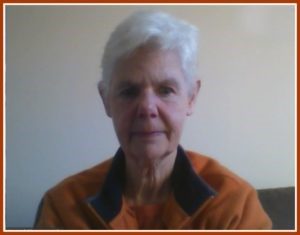 Strange year 2020 has turned out to be! Bushfires followed soon after by a new virus amongst us. How tumultuous.
I am blessed that meditation became part of my life a long time ago. You might like to consider coming to meditation with me, too, or learning to meditate if you don't yet.  I find that, having meditated regularly for over half a lifetime now, meditation smooths out the bumps.
Of course there are moments of stress, or of not knowing what the next step will be.
Handling the ups and downs 0f uncertainty and  lack of control
Handling these moments is MUCH different from how I would have managed them earlier in life.  For me, the feeling of uncertainty about a situation, and having no control over outcomes, were major contributors to my state of mind.  They were a trigger for unhappiness, anxiety, irritability… I bet that is so for you, too. It is for everyone, until we learn a different response.
One reason I kept up my meditation practice without any outside prompting was the payoff.  I really did find that there was a break in the cycle of stress… a quiet oasis on a regular basis that gradually calmed my reactiveness and allowed better emotional choices.
Much more than that
Meditation brought much more than that, though.  Over the longer time, meditation brought with it deeper existential questions – of what does it really mean to live, to be alive?  What is existence? What is love?  What is reality?  Who am I? What am I?  Oddly, the question of what happens after death was not much of an issue… the deeper questions were existential – about living, existence, identity, and relationship.
The Virus
So here we are in that unusual year, 2020, in which a new virus as leapt among us and turned life upside down for the whole world. Amazing.  And with it, for me and those of my own age – friends from school, university, some fellow swamis – are amongst those who are "vulnerable".  That means that some of us may be dead by the end of the year….how surprising.  Which ones of us?  Perhaps the one writing this.  Or her best friend. Or the father of her children.
Peace
Wow, these are D+M possibilities ("deep and meaningful")
Living and dying, two sides of the same coin.
And so I sit to meditate, and I feel a swelling of peace and gratitude, for all there is, has been, and ever will be.
Wishing you peace and love during these trying times
Mataji
Meditation times with me 
UPDATE for Virus lockdown (see lines in blue)
Meditation Circles (No fee)
Fridays 7.00 pm
Sundays 8.00 am
Blissout (No fee)
Blissout Cancelled for the moment – check back for further notices about Blissout –  sitting quietly online for 3 hours might be possible but seems unlikely. That is one practice that is best undertaken in a room away from home!
3 hour meditation 7.00 – 10.00 pm
Replaces Friday night program on the following dates:
Friday 1st May
Friday 26th June
Note    Precautions
Learning 
If you are interested, here are the programs I will be holding online during the forseeable future
Learn Still-Mind Meditation
6 Wednesdays   STARTING WEDNESDAY 20TH MAY
$185, concession $170
Next Learn Still-mind Meditation and Mindfulness starts Wednesday 20 at 10.00 am, online, for six weeks.  If the lockdown has expired during that period, the program will continue online, however a second session at 6.30 pm will be available.
Fees above apply as normal, however if you are in a difficult financial situation, the program is available to you for whatever you choose to offer.
Resilience Workshop
Saturday 18h April 10.00 am– 3.30 pm
$125, concession $99.50
This program will be available online in three segments, three consecutive days in 2-hour session  at 10.00 am:
Friday 29th May
Saturday 20th May
Sunday 31st May
The fee for the 3-part program remains $125. As for meditation, if you financial situation is difficult, the program is available to you for whatever you choose to offer.
You can contact me at 9878 8302
Comments
comments