Events September to December 2019                                                                             The sessions described briefly below will take place at Blackburn Meditation and Mindfulness, 6A Main St Blackburn (Australia – not England!) or at other venue as stated. Contact [email protected] to enquire or make a booking.
 September 6-8                                                                                                                      Meditation  Retreat at Aligning Health Retreat and Day Spa, Bendigo                   Concluded
November 13 To December 11                                                                                                Learn Still-Mind  Meditation and Mindfulness                                                                  6 weeks learning how to meditate and bring meditative awareness into every day life             starts  Wednesday 9th  October  10.00 am or 6.30 pm, finishes December 11 $185, concession $170     about Still-mind meditation
EVENTS 2020
January 11+12, 10 am to 2.30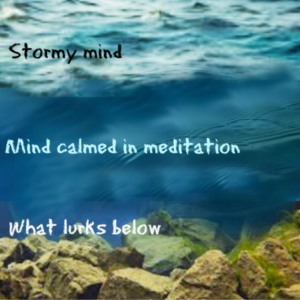 Two Day Workshop in Resilience and Meditation
Often the mind is stormy and rages against the reality of your situation. Sometimes we calm that in meditation. That's good.
However, even the calm of  meditation is transitory if the mind still has the unbudging rocks of discontent underneath the surface.  This requires looking at them and actively dissolving them. The workshop includes meditation and work on those rocky foundations.
MEDITATION RETREAT February 7 – 9 at Healesville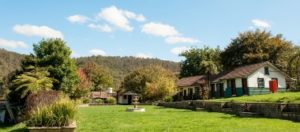 Meditation and quiet time, some work on bringing meditation into every moment, beautiful vegetarian food, bushland walking and the charm of this old guest house converted to a retreat centre.
REGULAR WEEKLY  PROGRAMS  continue through the year
Regular Meditation Circles       
Discussion and Meditation                                                                                                        Friday nights                                                                                                                                          7.00– 8.00 pm except on Blissout nights which are 7.00 – 10.00 pm                                     –
Still mind Meditation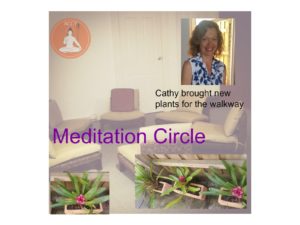 Sunday mornings
8.00 – 9.00 am 
Sitting quietly with others for a full hour.  It is so easy and so easeful.  And sometimes we go out for coffee afterwards, at a local cafe, at 9.00
BLISSOUT    Replaces the Friday meditation every two months
 Extended still-mind meditation.  This is a 3 hour meditation sit. We have short breaks to move your body and change your position if you wish. And you are free to make any adjustments that you wish, throughout  – no need to sit in agony.
Next: February 28 2020
NOTE: As it is an extended period of stillness, and if  you have any physical or mental issues, it is best to clear it with your health provider if you are unsure whether it is appropriate for you. Under some conditions, we may ask you to bring an OK note from your therapist.  See Precautions
There is no fee for these regular weekly meditations –  your donation will be gratefully accepted, should you choose to  make one